Welcome...
We are a Member of the Evangelical Lutheran Church of America (ELCA)
Everyone is Welcome!
We are located at 1105 N. Washington Blvd in Ogden, Utah.
(Click for Google Map Directions to our church)
Worship Time
Sunday Worship with Holy Communion
starts at 9:30 am.
Fellowship immediately following worship
.
Holy Week Schedule
4/6 – Maundy Thursday Service with Holy Communion
4/7 - 7:00PM Good Friday Service "We Were There"
Hear the story through word and song from those that were with Jesus at the Cross
4/9 - 9:30AM Easter Service with Holy Communion
Join us for brunch following the service.
Worship Service Update
We have resumed in-person worship services. Masks are not required, but you are welcome to wear one. There is separate seating in the cry room if you feel uncomfortable sitting near people without masks. If you are not feeling well please use one of the online options to view the service. Services are streamed live on Facebook during the normal worship time and are posted on YouTube later in the day. Links to both are on our Facebook page.
Our services are now on YouTube! Please click the link below to watch the latest service. Also, you can follow along with the service by clicking the "Worship Bulletin" menu option. You can also follow along with the worship services on our Facebook page (link below) as well.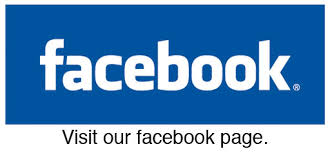 OUR CONGREGATION'S MISSION STATEMENT
Gathered and gifted to celebrate and share the love of Jesus.